WHAT CUSTOMERS ARE SAYING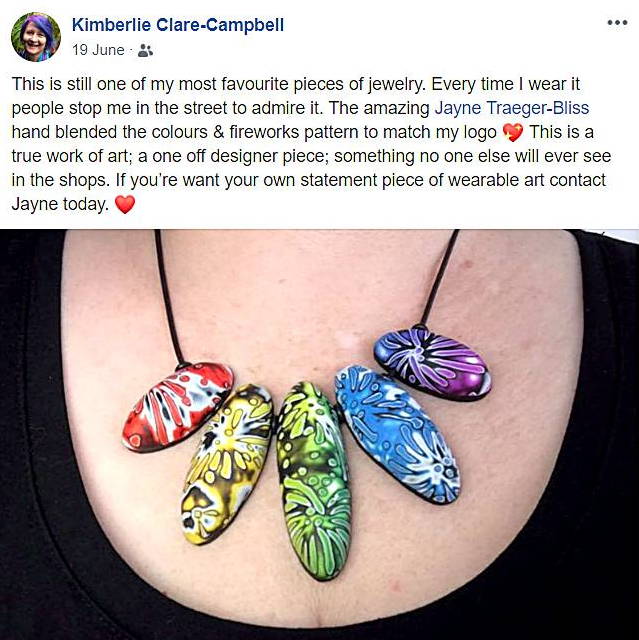 Still one of my most favourite pieces of jewellery.  Every time I wear it people stop me in the street to admire it.  This is a true work of art.  If you want your own statement piece of wearable art contact Jayne today.
Kimberlie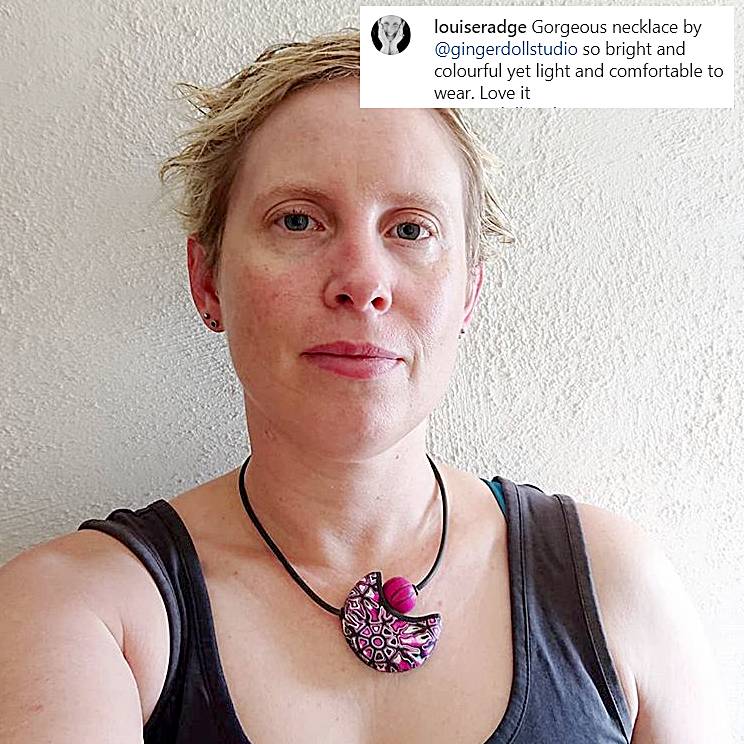 Gorgeous necklace by @gingerdollstudio so bright and colourful yet light and comfortable to wear.  Love it.
Louise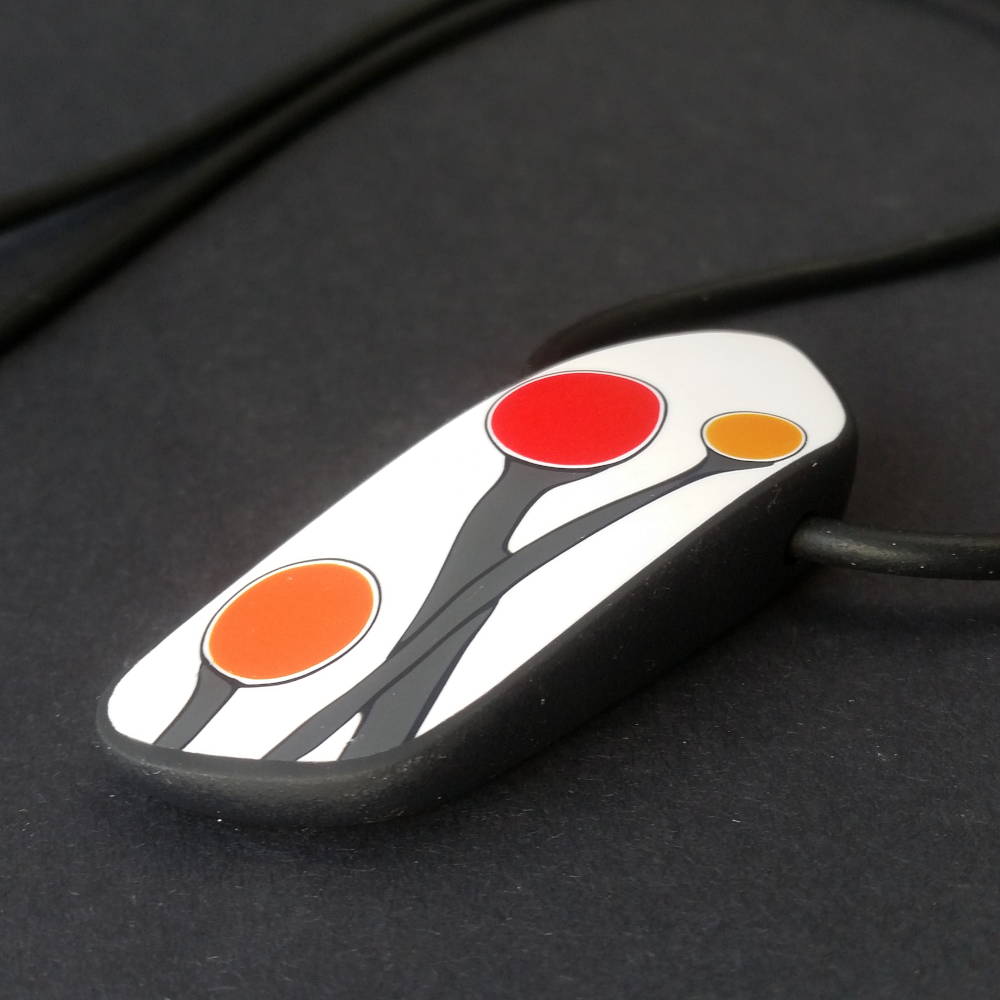 Thank you so much for the wonderful parcel that arrived today!  I knew I'd love your work, and I really do - thank you for all the care and artistry you put into making such beautiful pieces.  Wow!  I am very much looking forward to wearing your lovely jewellery.  Rest assured it is being enjoyed already and I am joining your fan club!
Kate